Visual Effects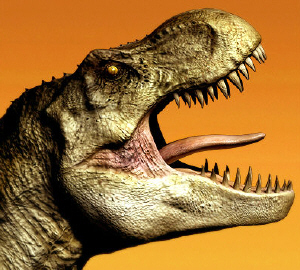 We were asked to produce a 2-minute HD animation of a T-Rex to be used in a high-profile, high-tech stand-up comedian show. Unfortunately, the modeling and texturing alone were going to eat up the entire budget. So we decided, like many times before, to take a look at how TurboSquid could save the day.
We bought a rigged T-rex model, and the geometry and textures were perfect for our needs. That enabled us to spend most of the budget on animating and lighting the model, making those bits that much better.
The show opened a week ago, and has received top reviews from every reviewer so far. Thank you, TurboSquid
Torgeir Holm
Simian Design Studio
Military & Defense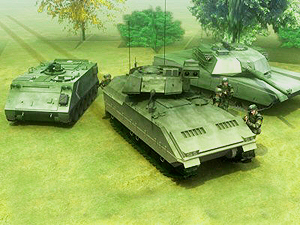 Our company operates in a high-security environment on government projects. Our security folks wanted us to do some animation that involved a recreation of the environment and buildings at our installation. Without purchasing architectural and agricultural elements from TurboSquid, we could not have possibly met their deadline.
As it ended up, the customer was extremely pleased and we were able to deliver the project early. We made them look extremely good, thanks to TurboSquid's elements integrated into our project!
Michael Shepherd
Y12 National Security Complex
Print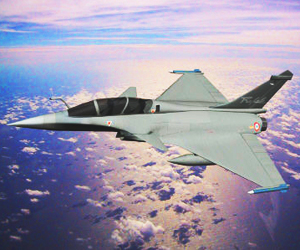 For a breaking news story on a fleet of jets, we needed to show a section of the plane that was found to be at fault, and we needed to do it fast to meet deadline. Being able to download a 3D model of the jet saved us a significant amount of drawing time, plus we could get exactly the right angle to highlight the design fault.
Our graphic artists used to do all the 2D illustration work themselves, a time-consuming job that forced us to use flat 2D drawings. With a TurboSquid model, we were able to create a higher degree of realism in less time, plus give our readers added value.
TurboSquid saves us time, and gives us the ability to use 3D illustrations in more of our information graphics
Les Dunseith, Graphics Editor
Los Angeles Times
Advertisting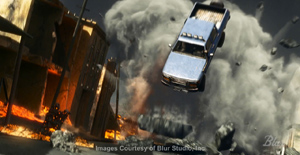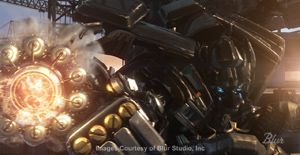 We recently did a commercial for a THQ game titled 'Stuntman Ignition.' We used FumeFX and Afterburn for several effects on that project including muzzle flashes, a car crashing through a barn, dust from a multi-car police chase on dirt roads, a tanker truck explosion, and several massive steam explosions coming up out of the ground in a town being consumed by lava.
Afterburn has been a major tool in our effects pipeline for many many years. With the release of FumeFX we are now able to do effects that were never before possible. It has really had a profound impact on the types of effects we are able to do and the quality bar we are able to reach. Now that we have been using FumeFX in production for some time, I can't imagine having to work without it. We have used Afterburn on every project I can remember over the past 10 years that I have been at Blur, and we have used FumeFX on every project since its release.
Kirby Miller, Senior Effects Supervisor
Blur Studio
Virtual Photo Shoots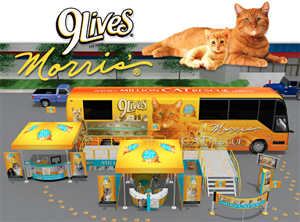 It's not uncommon for me to receive a project late on a Friday afternoon with a request for a full-blown, complicated 3D scene of vehicles, stages, tents, structures, signage and countless support components along with multiple camera angle renders by first thing Monday morning.
TurboSquid has bailed me out of countless deadline jams at all hours of the night for years! The money saved, and the reassurance that I can always turn to TurboSquid and find what I need, is incalculable.
Peter Beach, Digital Illustrator/Designer
Broadcast Architecture
Web Design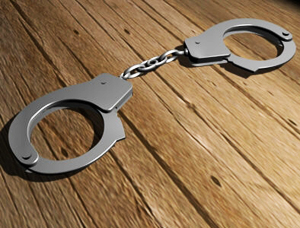 I had purchased a set of handcuffs for an animation with a tight deadline. I could have modeled them myself, but the time to create the model compared to the cost of the item made good sense for the purchase. The time I saved was used to create a better animation with more detail.
Thanks to TurboSquid for the great service and selection that gives 3D animators the tools to be competitive by bringing animations to clients quickly!
Jody Rusnak
Plastic Man Media
Architecture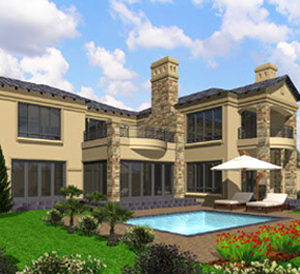 We were running into a deadline and time was running out. We had to dress up an architectural visualization of some very tiny houses in a bush area of Victoria, Australia. The houses were all very plain, with not much to mark them as being Australian designs.
The team did a quick browse for a model -- a barbecue -- which is a feature of nearly all Australian backyards. A few dollars later and we had a beautiful barbecue model adorning our shot! Considering the clientele and the location, it was perfect. In fact, the "dream barbie" was probably a major selling point for the houses!
Thanks, TurboSquid, for a great service and huge, quality variety.
Joe Austin-Crowe
Advanced 3D Modelling