Revit Contest Winners
Revit Market held a contest up through March 31, 2009. Entrants created scenes using Revit families they'd published to Revit Market. Prizes were awarded in three categories. The winning entries are a testimony to the skills of our publishers.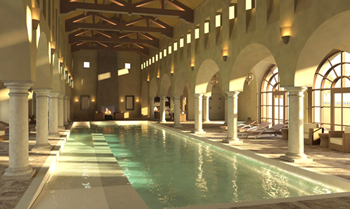 "This is the indoor pool for an upscale senior living project in Arizona. The scene was built and rendered in Revit 2009. The most challenging and also rewarding part of this project has been creating all of the detailed parametric content, especially the cross vaults, arched openings and furniture."
"This is a custom kitchen remodel for a residence in Birmingham, Michigan. As with any custom residential work, the client wants to be able to picture how the space will work. I had to design custom cabinets, light fixtures and the cook top so the client could really see the finished product. I added some decorative plants to give it some life."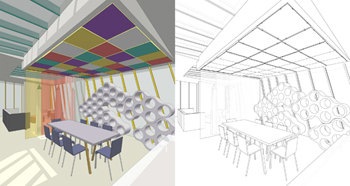 "This is a lounge space and dining area in a private residence. Utilizing Revit greatly expedited the completion of this project and brought about assurance to our client."

"This project was developed for use in an introductory Revit Architecture course. The class includes the use of about 10 custom families to illustrate "standard" content vs. "custom" content."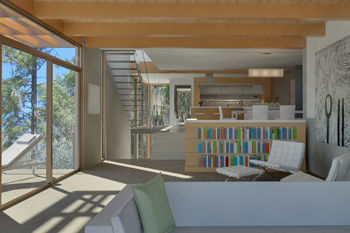 "The scene was developed as a 'dream home' study. The house is a twist on the classic modern bar house, integrating split levels to further define space and add visual complexity."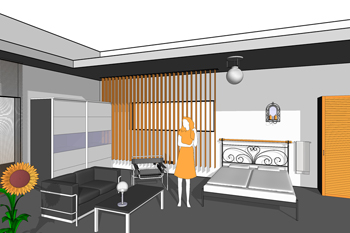 "In my experience, the acceptance of a 3D design depends a great deal on the looks in a shaded view and the flexibility of the elements. For example, the edges of my 3D objects are often rounded to avoid multiple edge lines. The table, cabinets and mainly the blinds are highly parametrical, adjustable in order to make the familiy best suited to the customer's needs and to speed up workflow."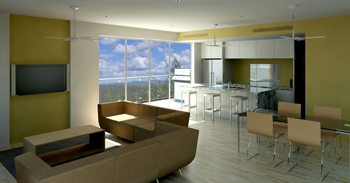 Tom de Plater, RFA Central
"This entry was made specifically for the Turbosquid Revit contest. I think the biggest challenge with making any Revit Families are complex models. I think my proudest model in this scene is the Lounge. It was quite a challenge to build, so I was happy when it worked out."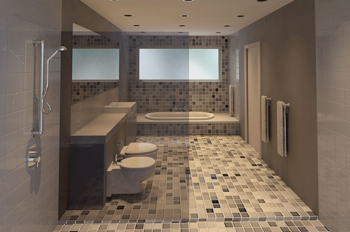 Richard Huxley, RFA Central
"I enjoyed creating this scene for the TurboSquid contest as it was a challenge to be able to create complex shapes like the toilet families because there is no free form editing in Revit."