GameFlood Takedown Notice
When we created GameFlood three years ago, our goal was to create a new paradigm for developing, selling, and enjoying add-on content for games. To do that, we wanted to build a site that would focus on community and give users tools to foster collaboration one game add-on projects. While we were thrilled with the community that we were able to grow, we weren't able to establish the commerce channels that would enable the sale of user-generated add-ons for existing titles. Because of this, we've decided to refocus all our efforts on our core business, TurboSquid.com. We're working on improvements that will continue our status as the world's number one marketplace for pre-made 3D content.
Unfortunately as of May 23, 2009, we have discontinued our GameFlood services. We apologize for any hosted files you may have lost. If you have any questions about the takedown, please visit TurboSquid - Support.
We would like to thank every GameFlood user for being a part of the site. We apologize that we are not able to continue offering our services, and we hope we will be able to continue working with many of you on TurboSquid.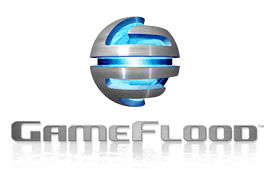 Yours sincerely,
The GameFlood Team