The CheckMate Advisory Board is a group of computer graphics professionals who are actively involved in developing 3D modeling standards for both their own work and their broader fields. Members of the Board meet four times a year to discuss and direct the future of the CheckMate standard for the entire CG industry.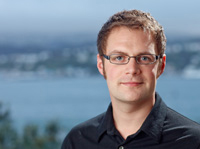 James Ogle | Lead Modeler | Weta Digital
James, Lead Modeler at Weta Digital, has been with the company since Fellowship of the Ring in 2001. James is involved in both developing in-house modeling and texturing standards for Weta's pipeline and ensuring standards compliance from in-house artists. In addition to creating training materials and correcting wayward 3D modelers, he oversees the creation of all types of models for the big screen, helps fellow modelers with pipeline issues, creates scripts to test and convert models, and performs 3D scanning of actors and on-set props.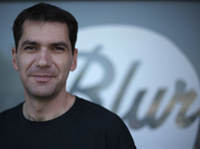 Jerome Denjean | CG Supervisor | Blur Studio
Jerome "Jed" Denjean has been working for Blur since 2002, where he started as a character modeler and lighter/compositor then moved on to CG Supervisor. Jed has since supervised more than 30 projects at Blur including the Hellgate:London game, Warhammer Online and DC Universe Online game cinematics, the NFL on Fox intro sequence, and recently The Girl With the Dragon Tattoo film title sequence. Jed works daily with the conversion pipeline at Blur, which requires models of high enough quality to "make it all the way through".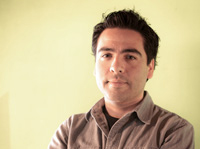 Carlos Cristerna | 3D Visualization Director | Neoscape
Neoscape is known for architectural visualizations that bear more resemblance to award-winning short films than your grandpa's cheesy fly-throughs. Carlos's work has been recognized with numerous awards and his renderings have been featured in beauty-shot publications such as Exposé and Elemental. Carlos, both an artist and an architect, oversees Neoscape's teams of digital artists to achieve not only an accurate portrayal of project design but a deliberate mood and atmosphere that supports product and brand messaging. This means the 3D models in Neoscape's pipeline have to be both beautiful and efficient, adhering to standards that strike a balance between aesthetics and technical feasibility.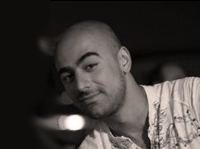 Viken Majoulian | Technical Artist | Electronic Arts
Viken recently joined Electronic Arts as a Technical Artist. He brings over 10+ years of experience within the gaming industry, including a previous stint at Ubisoft as a Technical Art Director. Viken has been involved in producing several high-profile franchises such as Assassin's Creed, Splinter Cell, Just Dance and Shaun White Road Trip. His specialty is improving technical efficiency while simultaneously improving visual quality and performance, which makes him a natural fit for evaluating 3D modeling standards for effectiveness.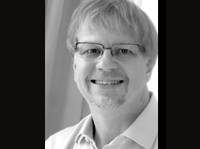 Rob Wright | Senior Compositor | CNN
CNN/U.S. is the leading 24-hour news and information cable television network and the flagship of all CNN news brands. For nearly 30 years, Rob has been involved in live and syndicated television programming on a worldwide level for NBC, CBS, USA, PBS, TNT, TBS, TCM, Cartoon Network and CNN and has earned multiple awards including a Telly, two Peabodys and an Emmy nomination. Because Rob specializes in quick-turnaround projects across multiple disciplines, he's particularly concerned with avoiding time-consuming fixes to 3D models in the news pipeline.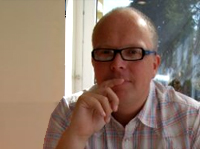 Martin Enthed | Development & Operations IT Manager | IKEA Communications AB
Martin has been responsible for creating the 3D modeling and texturing standards at IKEA that is still in use and in constant improvement, ensuring that digital representations of their furniture items and accessories accurately represent the real thing in online and printed catalogs. Martin joined IKEA in 2007 as a 3D Research & Development artist, and in his role as Development & Operations IT Manager he has helped usher in a new era of digital representation where 75% of IKEA's product photos are now renderings of these 3D models. Martin brings to the Advisory Board a fully formed 3D modeling standard for accurate and flexible furniture representation.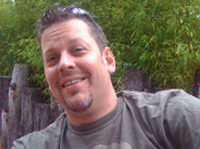 Fred Ruff | Executive Producer | Refuge VFX
Fred got his start in CG working for a digital post production facility 15 years ago. He has worked for the Autodesk Multimedia group as a Product Designer for 3ds Max, and also as the Design Lead for a team of engineers developing experimental 3D software for Autodesk. Fred's most recent work includes visual effects for the NBC TV show "Grimm" done through his studio, Refuge VFX.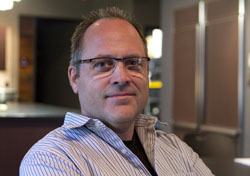 John Willette | CGI Director | Armstrong White
John has been working in computer graphics industry since 1984 and currently specializes in creating high end imagery and animation from sophisticated CAD data from all of the major automotive companies and their agencies. John has great knowledge of CGI, as the founder of Travelling Pictures, he applied his talents to major motion picture films and helped usher in Hollywood's computer generated revolution in the process. Ever-hungry for emerging technologies, John currently infuses new tech and gadgets to the automotive sector from showroom floors to online configurators. His drive for invention has been applied to the creation of digital pipelines and the many layers of process designed to handle the most complex of data sets and a true ambassador to a future of fully digital environments. John is currently CGI Director at Armstrong White, part of the global operations of SGS International.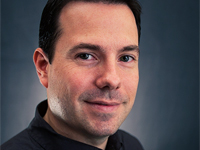 Justin Marshall | Lead Modeling Instructor | Digital-Tutors
Justin thrives as a lead modeling instructor at Digital-Tutors - the world's largest creative training resource. Justin is one of the most-viewed instructors on the site and has helped shape the careers of countless digital artists. His modeling training is viewed by artists and students and in studios and schools that span the globe. His early interest in computer graphics would lead him to work at Sony Imageworks in Los Angeles and on movies like Monster House, Barnyard and Surf's Up. Justin has also had numerous articles, tutorials and images published in 3D World and 3D Artist.