Search for 3D Models
Search the world's largest selection of 3D models
Popular 3D Model Categories
Newest 3D Models on TurboSquid
Sell your 3D models for Cash
Do you have 3D models sitting on your hard drive? Put them to work making money for you.
Build your professional reputation with 3D users globally
Join the SquidGuild and increase your profit

"The amount of sales I've had on TurboSquid has been impressive. I don't have a giant catalog, but I've been amazed at how quickly my sales numbers have added up."

"When I saw my first sales at TurboSquid I was quite shocked. Now my main work is creating and selling 3D models."
Featured Artist: mallsopp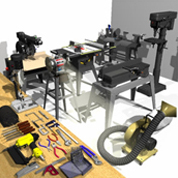 Mallsopp taught high school art and computer graphics for 36 years before retiring about 8 years ago. He also enjoyed woodworking as a hobby. When he became fascinated with computer generated 3d model construction, He began by using the tools at his disposal to explore and learn the craft.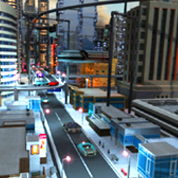 Infinite3dfx has been creating models and animation for film, television and commercial venues since 1994. Infinite3dfx's has done 3D modeling for Starship Troopers, IMAX, National Geographic, Discovery, TLC, Fox TV, the Dept. of Homeland Security, US Pentagon, Caterpillar, British Petroleum, Shell Oil, Sharper Image, and many more.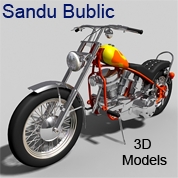 Sandu Bublic has worked in the 3D and CG industry since 2004. His technical engineering background allowed him to become a specialist in creating high quality military equipment and heavy industrial vehicles. You will find also in his portfolio different off-road vehicles, buildings, and aircraft models.
Featured Artist: berlinfx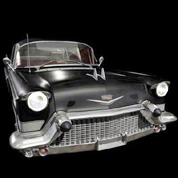 berlinFX has been doing vfx for film and tv productions as a freelancer since 2000, modeling, texturing, animating, and compositing. Other works include 3d advertisements, game creature design and modeling, music videos, as well as 3d prototype creation for the jewelry design industry.